Camera positioning
Positioning the subject
Find a spot with a background that helps to inform the scene. Alternatively use an interesting generic space that does not confuse the viewer. Keep the subject as far from the back wall as possible and position the camera as close as is practical. This is represented in Diagram 2. The wide angle of the lens combined with the distance to the background will add depth to the scene.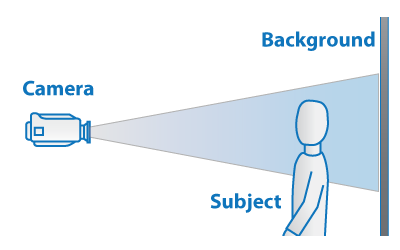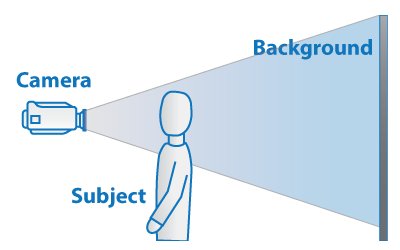 Diagram 2: Subject further away from the wall to create depth.
Setting up the camera
Set the height of the camera lens roughly at the same height as the interviewee's eye line. Position the camera slightly off centre to the subject. Some adjustments may need to be made to keep lighting and equipment out of the line of site.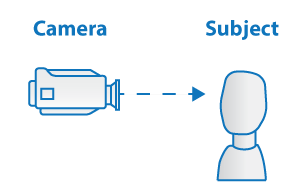 We welcome any comments on how to improve this unit. Please feel free to pass these on at any time.
If you have any difficulty viewing this resource please contact EDU (edu@uhi.ac.uk) with:
the name of the resource;
a description of the problem (please give as much detail as possible);
the section of the resource where the problem occurred;
your internet browser (you can check your browser version at: http://detectmybrowser.com/).
UHI provides links to external sources of information and may refer to specific Web sites, products, processes or services within this resource. Such references are examples and are not endorsements and whilst every effort is taken to ensure the accuracy of information provided UHI is not responsible for any of the content or guidance. You are advised to exercise caution.
×