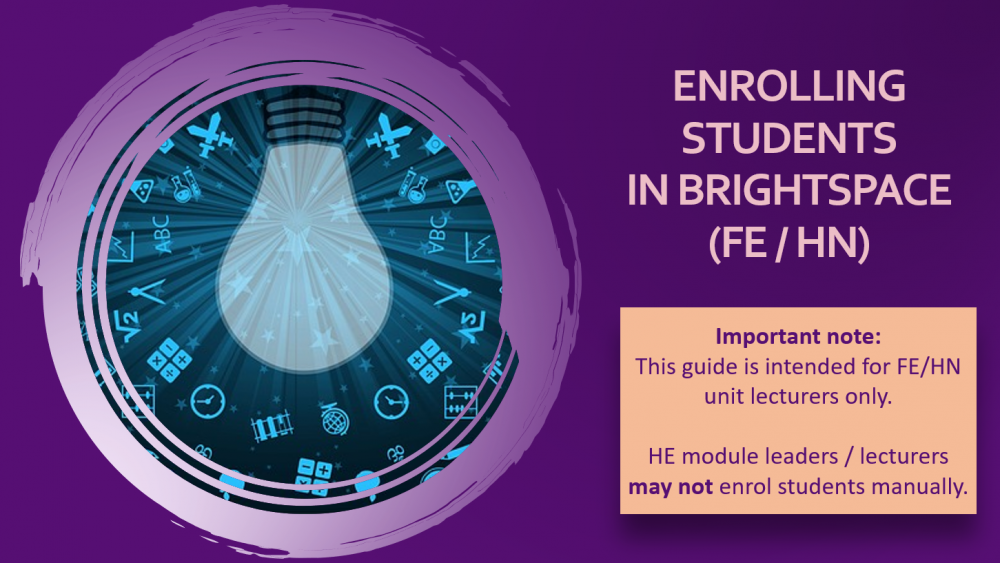 Enrolment process for FE/HN lecturers
The FE and HN student enrolment process is exactly the same as it was for Blackboard. There are two options:
the VLE support officer will

enrol

FE and HN students where AP registries have supplied the enrolment data.

FE and HN Lecturers will continue to have the ability to

enrol

their own students in Brightspace.
If you find you need to make use of the final option, to manually enrol students, you will first need to agree with others teaching on the unit which space will be used as the live teaching space. You will see a mixture of X_ and M_ in your titles and you can choose from either of these.
The following illustrated steps will then guide you through the process of enrolling students.