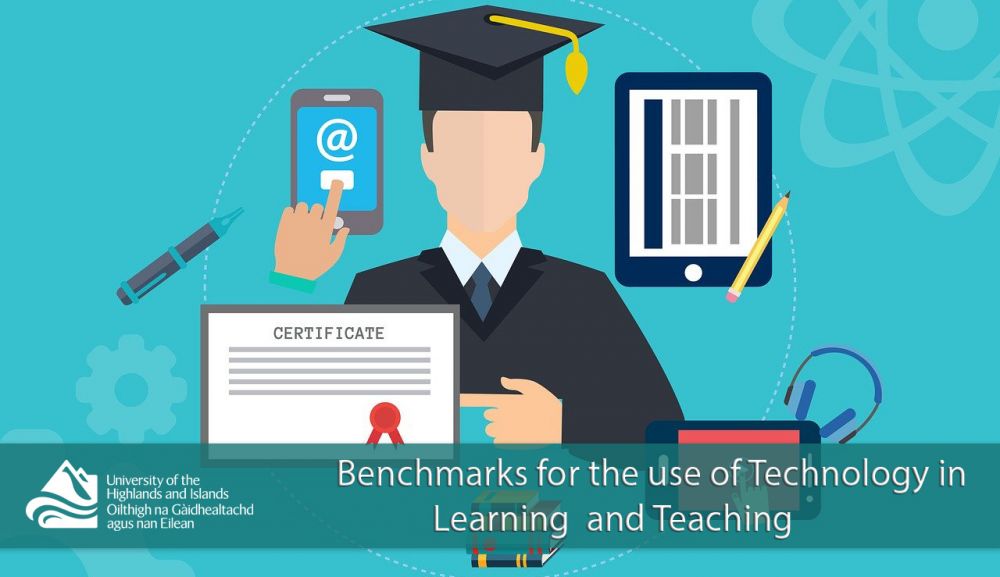 This resource was adapted from Benchmarks for the Use of Technology in Learning and Teaching, which incorporates the openly licensed 3E Framework for technology-enhanced learning developed by Keith Smyth. The 3E Framework and associated guidance which is incorporated in adapted form in this document was first published under a Creative Commons license by Edinburgh Napier University, Edinburgh, Scotland 2011, in their Benchmarks for the Use of Technology in Modules (authored by Smyth, K., Bruce, S., Mainka, C., and Fotheringham, J.)
This work is licensed under the same Creative Commons Attribution-NonCommercial-ShareAlike 2.5 UK: Scotland License. To view a copy of this license, visit http://creativecommons.org/licenses/by-nc-sa/2.5/scotland/ or send a letter to Creative Commons, 444 Castro Street, Suite 900, Mountain View, California, 94041, USA.
Introduction
The Benchmarks for the use of Technology in Learning and Teaching provide guidance and exemplars for the effective use of Brightspace and other technologies for learning and teaching in pedagogically sound and evidence-based ways.
The benchmarks and associated guidance and exemplars defined and provided here are aligned with the university's Learning and Teaching Enhancement Strategy, and will enable the embedding of the Learning and Teaching Enhancement Values in how we use the learning environment and other technologies to support learning, teaching and assessment.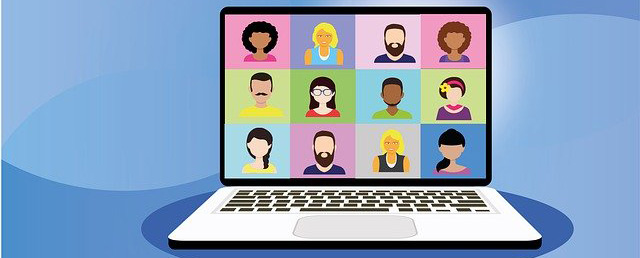 Pixabay / Licence
Benchmarks for module and unit spaces in Brightspace
The benchmarks comprise three broad descriptors, or categories of use, relating to different ways or extents to which the learning environment and associated technologies can be used to support learning, teaching and assessment in ways that reflect an increasing embedding of the university's Learning and Teaching Enhancement Values through technology-enhanced educational practices.
The three benchmarks – Threshold, Developed and Exemplar – are defined below:
To meet this benchmark your module or unit in Brightspace will encompass all essential module and unit information, guidance to support effective learning, and 'minimum presence' requirements as outlined in the Brightspace VLE Checklist
And:
A minimum of two simple and straightforward opportunities for active online student engagement either with the content of the module, with supportive media, for self-reflection, and/or for peer interaction. This is congruent with the LTES value 'Making active and creative use of technology'.
Meeting the Threshold benchmark is the mandatory minimum requirement for any module or unit in Brightspace.
Developed
Module and units aligned with the 'Developed' benchmark will encompass the 'Threshold' requirements outlined above, in addition to evidencing embedded pedagogic practice in relation to the Learning and Teaching Enhancement values of:
Assessment and feedback for learning
Providing a connected learning experience; and
Supporting the learner as an individual.
Exemplar
Module and unit spaces which exemplify advanced practice in blended and online engagement in learning and teaching through meeting the requirements of Developed, in addition to evidencing the embedding of the LTES value of 'Learner choice and personalisation', and one or more of the values:
Learning for employment
Integrated and sustainable teaching practice
Harnessing open education approaches
Engaging our students as researchers
In engaging with or working towards embedding technology-supported learning and teaching practice in line with one or more of the benchmarks, it is important to recognise:
The benchmarks are not intended to reflect of an overall 'standard', relevance or robustness of learning and teaching within modules and units

, but instead to inform and reflect the extent to which the learning environment and other associated technologies are being used in to support learning and teaching.

The benchmarks relate specifically to the use of the Brightspace learning environment and associated technologies in learning in teaching. The benchmarks are not intended, and should not be interpreted, as an indication of the overall nature, quality or

effectiveness

of learning and teaching, as effective practice and engaging learning and teaching will also be occurring in the classroom, field, lab, workshop, studio and other educational environments.
The benchmarks are not intended to reflect a continuum of practice in which the 'Exemplar' is presented as an ideal. Instead, the 'Threshold' benchmark is intended to encompass a level of good technology-enhanced practice that is relevant to all modules and units, with the 'Developed' benchmark representing a significant further development of good practice specifically in relation to how technology is being used to embed particular LTES values.
The 'Exemplar' benchmark is one that may be most applicable at more advanced levels of study, or in heavily blended and fully online learning and teaching, where it would be appropriate for at least some of the more aspirational LTES values indicated above to be embedded in technology-enhanced learning and teaching.
The 3 E Framework

Pixabay / Licence
To guide decision making about how to use technology in learning and teaching in ways that are relevant to the discipline, level of study, and experience of staff and students, the Benchmarks for using Technology in Learning and Teaching includes an adapted version of an established framework for designing technology-enhanced learning that is widely used in in the context of educational policy and practice, curriculum design, and staff development in the Further Education and Higher Education sectors.
The 3E Framework is based on an Enhance-Extend-Empower continuum, with illustrative examples of tried and tested approaches to using technology in simple-but-effective ways that increase active engagement in learning (Enhance), through to uses of technology that give students more responsibility for key aspects of their learning (Extend), and to underpin more sophisticated, authentic activities that reflect the real world, professional and vocational environments for which learners are preparing (Empower).
Within the 3E Framework, a 'small blends' approach is suggested as the initial starting point for beginning to make active use of technology in modules and units, in ways consistent with the requirements for the Threshold benchmark defined in the previous section.
In considering what the 3E Framework, including the illustrative examples provided, generally indicates about the kinds of changes to learning, teaching and assessment practice that can be effectively supported through technology, the following should be kept in mind:
Although the 3E stages can be seen as a continuum of change in technology-enhanced learning and teaching practice, they should not be viewed as mutually exclusive. In any single unit module context, there may be a range of learning activities that align with any of the three stages within the Framework.
Similarly, although the 3E Framework is most likely to be applied within a modular or unit context, it can equally be applied at programme level where common technology-enhanced approaches are used across modules, or to support collaboration and progression to more advanced learning across programme stages.
In being part of a continuum the 3E stages are not clearly distinct categories, and it is to be expected that some technology-enhanced activities will blur the boundaries between one stage and another. This point perhaps applies particularly at the Enhance and Extend levels, and maybe less so at Empower.
Where students are new to a topic, and likely to be new to or relatively unfamiliar with the subject matter, then activities at primarily the Enhance stage are often going to be most appropriate. Similarly for students newly enrolled on a programme of studies, for example, first year undergraduates, a balance towards predominantly Enhance level activities may be more appropriate initially.
Enhance activities can work well in any subject at any level of study. In encouraging the development of learner autonomy and other key skills and attributes required in the workplace, an increase in Extend and Empower activities is more appropriate.
The 3E Framework does not promote the Empower level as an ideal, and an important part of the ethos of the framework is that tutors and their students will start from (and may end up at) different points on the 3E continuum in terms of applying and using technology in a particular learning and teaching context.
If the tutor is doing a lot of work at Extend, then aiming for the Empower stage in some aspects of what they do would be very worthwhile. However, if a tutor wants to begin by Enhancing several aspects of what they already do, then this is an equally valuable step in the adoption of technology-enhanced learning.
As students transition along the 3E continuum, the tutor is relinquishing more control and responsibility to their learners. While this brings benefits, it can take adjusting to and requires the tutor to be comfortable with assuming a facilitating role or, for some kinds of activities, a co-learning role (e.g. in student-led seminars).
Illustrative examples
The following illustrative examples of technology-enhanced approaches and interventions for a range of common learning, teaching and assessment activities, from the simple but effective (Enhance) through to those that are more learner-centric or intended to support more sophisticated, or deeper, forms of engagement in individual and collaborative learning (Extend and Empower).
Enhance
Adopting technology in simple and effective ways to actively support students and increase their activity and self-responsibility.
Extend
Further use of technology that facilitates key aspects of students' individual and collaborative learning and assessment through increasing their choice and control.
Empower
Developed use of technology that requires higher order individual and collaborative learning that reflects how knowledge is created and used in the professional environment.
The examples are evidence-based, having been developed and/or applied through the use of the 3E Framework in a range of educational contexts. They are intended to provide you with ideas for how you may use the learning environment and other associated technologies to support and engage your own learners in appropriate ways, or which you could tailor or adapt to your own modules and units.