Structuring VLE content
Structure applies to both your VLE space and the content contained within it. The structure of your course is significant as it will indicate to students the order and importance of the learning content.
Break your module into weeks or topics using the VLE folder structure.  Use folders and sub-folders as storage areas if you want to present a lot of documents or resources at once, this will prevent a long cluttered main page.
The VLE provides a default menu structure which is considered usable and navigable for students and includes direct links to library services and student services.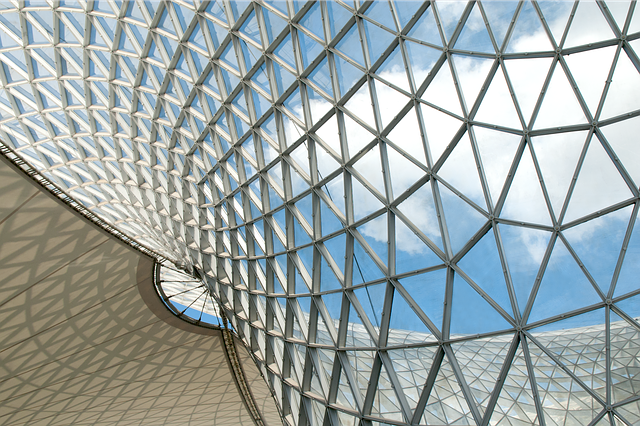 If the default structure does not meet the needs of your course then it is possible to change the look and feel, however there are certain options that should always be made available (e.g. staff profile, module information and course information) and an order that should be observed (e.g. introduction, induction, content, assessment). Keep the interface clean and try to avoid placing too much information on the first page as this will increase the cognitive load and overwhelm the users.
If you are using the Blackboard module template then the sections will have been predefined, although you may have requested some additional ones to meet specific requirements.
Tip - If you want to get your course up and running quickly with all the recommended options then speak to your VLE Support Officer about using the EDU VLE template.

All efforts have been made to ensure materials created by the EDU comply with current accessibility guidelines (JISC: Support for learners with disabilities).
If further assistance is required with accessibility matters please contact the student support section in your academic partner UHI: Accessing learner support.
Links
Unless otherwise stated all external links will open in a new tab/window
We welcome any comments on how to improve this unit. Please feel free to pass these on at any time.
If you have any difficulty viewing this resource please contact EDU (edu@uhi.ac.uk) with:
the name of the resource;
a description of the problem (please give as much detail as possible);
the section of the resource where the problem occurred;
your internet browser (you can check your browser version at: http://detectmybrowser.com/).
UHI provides links to external sources of information and may refer to specific Web sites, products, processes or services within this resource. Such references are examples and are not endorsements and whilst every effort is taken to ensure the accuracy of information provided UHI is not responsible for any of the content or guidance. You are advised to exercise caution.
×