Transferring the video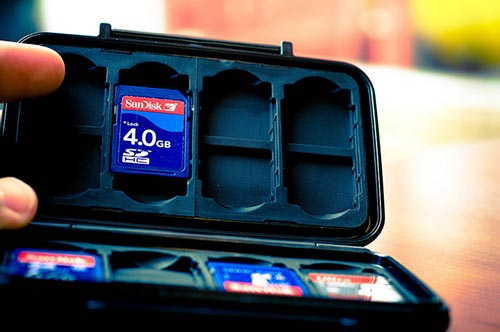 Once you have made your recording you will need to transfer it to your PC, an online server or storage service. You should plan this in advance to make sure you know how and if this can be achieved.
Memory cards
Many devices will use memory cards to store any videos recorded. In these situations, it is possible to simply plug the memory card into the computer, either directly or using an adaptor, and transfer the video files as you would any other files.
USB cable
Most video cameras and Android devices can be connected directly to a PC using a USB cable. Once the device has been connected to the PC it will be recognised as an additional storage drive. Navigate to the drive and find the correct folder. Next copy the files from the device to your PC.
WikiHow - How to Transfer Photos from an iPhone to a Computer
When an Apple device has been used to capture video or audio content the process for transferring files is slightly different. Once the device has been connected with a USB cable it should be possible to right click on the device in Windows Explorer and select the option "Import pictures and videos" to copy images and videos to the default images and video folders on your computer. Further advice on transferring content from Apple devices to PCs can be found on WikiHow.

We welcome any comments on how to improve this unit. Please feel free to pass these on at any time.
If you have any difficulty viewing this resource please contact EDU (edu@uhi.ac.uk) with:
the name of the resource;
a description of the problem (please give as much detail as possible);
the section of the resource where the problem occurred;
your internet browser (you can check your browser version at: http://detectmybrowser.com/).
UHI provides links to external sources of information and may refer to specific Web sites, products, processes or services within this resource. Such references are examples and are not endorsements and whilst every effort is taken to ensure the accuracy of information provided UHI is not responsible for any of the content or guidance. You are advised to exercise caution.
×